TESTIMONIALS

"Sonia is an excellent PT – firm but fair in her approach, likes to understand more about you and your lifestyle before devising a tailor made plan for you. Sonia encourages you to make healthy food swaps and nurtures your overall well being. She takes a holistic approach to you and your body and helps you adapt your mindset long term. I loved my PT sessions with Sonia and would have no qualms recommending her. But for the fact that we have moved, I would happily have carried on using Sonia. In my time with her my fitness levels soared and I learnt so much about I was capable of achieving. She really believes in getting the best out of your workout and in you achieving your personal health and fitness goals." – Christina D.S.
"I have been training with Sonia for over 2 yrs now. I have trained with 2 other trainers in the past but no one as fantastic as Sonia. She is so dedicated and always comes up with ways to make exercising fun. I lost 10 kgs within a year thanks to her. She hasn't just helped me with exercising, Sonia has also given me lots of tips on healthy eating. And she still does! I would highly recommend Sonia." – Deepti P.
"Sonia is brilliant! She helped me lose weight & tone up after having my third child. She is very motivational, gives great nutritional advice, a huge variety of exercises during classes and PT sessions, keeping me on my toes!"
– Charlotte H.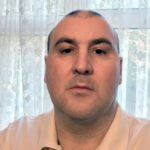 "I joined Sonia's Circuit Training class to get my body back in shape and to keep fit & healthy. Not only did I achieve this goal through Sonia's encouragement and expertise, but I still enjoy my workouts after all this time. I feel a lot more confident about myself with regular exercise and am very satisfied with the time I have spent pursuing my goal."
– Adrian O.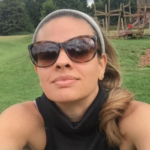 "If you want to achieve results and meet the goals you've set for yourself while you juggle a busy lifestyle, Sonia can definitely help!"
– Adriana C.
"Through her training sessions and nutritional advice Sonia has helped me to lose more than 3 stone that I had gained after having my third child – Sonia is expert at what she does and I am really pleased with what I've achieved with her support – a healthy and strong body really does equate to a healthy mind and overall I look and feel so much better.
Thank you Sonia!" – Maria McG.
"Sonia offers outstanding fitness and nutrition coaching with a wide range of knowledge and skills. She takes the time to understand your specific goals and any challenges to develop a tailor-made programme to inform and inspire you whilst helping you make progress each day. I highly recommend her services to anyone looking to focus more on health and fitness." – Rob H.
"I have trained with Sonia for a number of years and would highly recommend her. She is always upbeat and knows how to push you so that you get the most out of your workout. She is always available for questions and understands my specific goals. Sessions are varied and never monotonous. She is professional, knowledgeable and very effective. I highly recommend her." –Caroline P.
"You really inspired me to change myself, inside and out."
– Maria C.
"If I had to name a ranking of the top three fitness and nutrition experts, Sonia would jolly occupy the number 1 spot, hands down. Sonia's expertise spans a wide range of areas, from physical exercise to healthy eating habits to positive lifestyle and wellbeing practices. All wrapped up in her unique blend of professional, very energetic, always positive and can-do attitude that helps Sonia deliver tangible and long-lasting results for her clients. Highly recommended!" –Patrizia R.
"Sonia is fantastic at her job. She is very professional, knowledgeable but also great fun to be around. She always comes up with creative sets, so exercising never gets boring. When training had to be moved online due to the recent pandemic, Sonia quickly adapted her sessions and we were able to achieve loads with very little or no equipment. I highly recommend her!" –Taisa G.
"How I hated exercising before I met Sonia! I have been training with Sonia since 2016, she has turned it into a lifestyle for me and I wouldn't imagine life without exercising.
She is really passionate about what she does; always reinventing and upscaling her skills. It is not one size fits all.
She is very professional yet personable, making the sessions very enjoyable while feeling the rigours of the exercises?.
She is genuinely interested in her clients' fitness and wellbeing, always coming up with recommendations on nutrition, how to maintain healthy diet, different exercise regimes, equipments and alternatives.
I even continue exercising online while out of the country.
I highly recommend her to anyone who wants to take their health and fitness seriously to top notch level." – Omotoyosi A.